Chef's Recipe: Aji Fry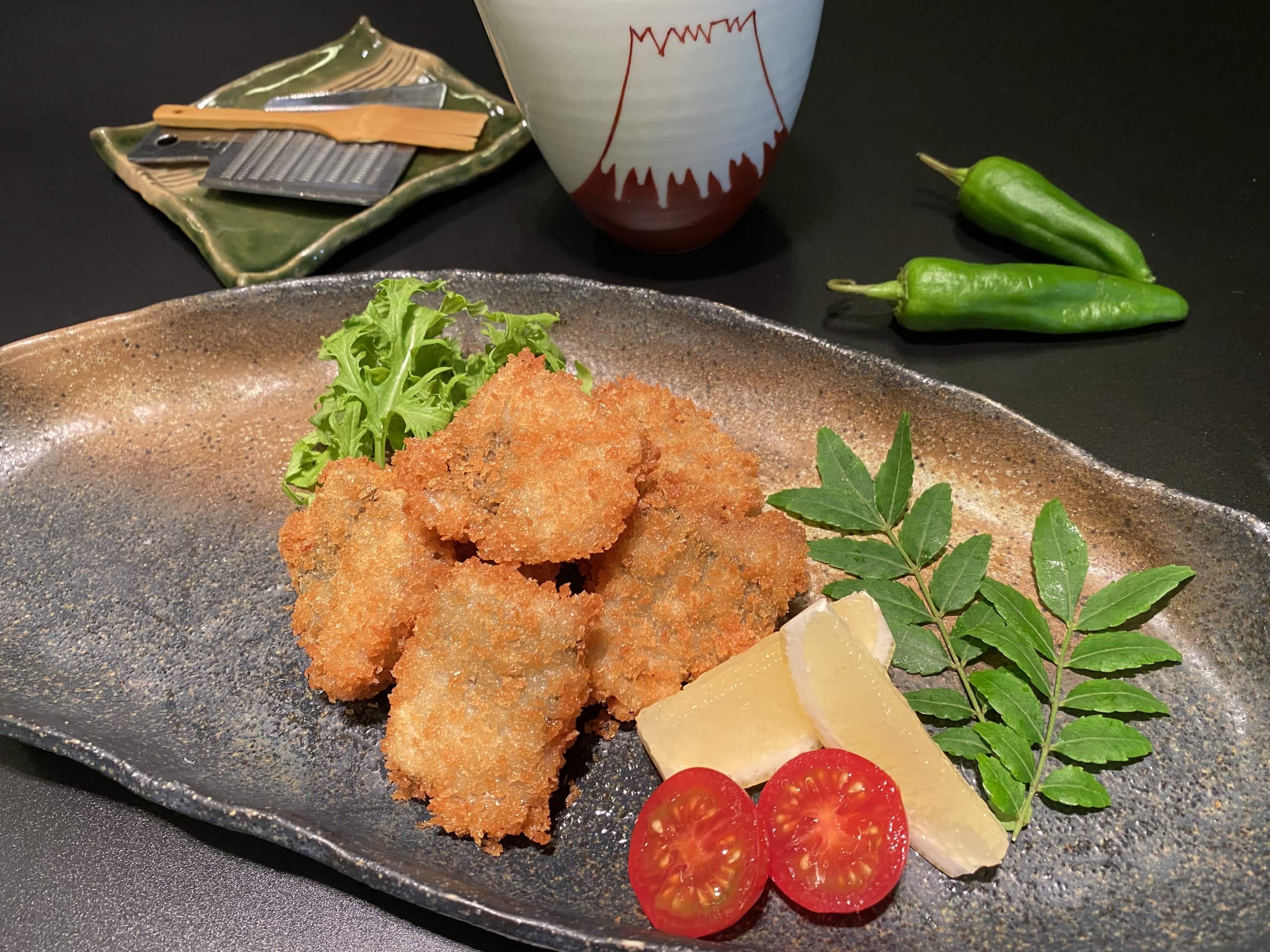 Product used in this recipe
Introduction
Chef Ohtawara explains how to make Aji Fry (deep-fried horse mackerel). You can enjoy it with two persons while having a drink or eat it on your own as a nice lunch.
Preparation
Defrost the Aji no Sashimi in the refrigerator or in cold water for 30 minutes.
Mix the eggs, water, flour, salt and pepper with a fork into a smooth batter.
Cut the horse mackerel into small slices. Dip the slices of horse mackerel into the batter.
Then roll the horse mackerel through the panko until it is completely covered.
Fry the horse mackerel at 180 degrees for about 5 minutes until the Aji Fry turns golden brown.
Tip: Give this dish an extra Japanese twist by placing a shiso leaf between two slices of horse mackerel. Hold together with a toothpick and fry it in the fryer.